Photo by Negative Space on Pexels
Your headline can make or break your article. According to Copy Blogger, 8 out of 10 people will read your headline, but only 2 of them will read the entire piece.
There's a psychology behind this. When readers click on a headline, it's likely because they were prompted to take action out of curiosity. The "information gap theory" developed by educator George Loewenstein suggests that people will take action to find out what they want to know.
Content creators can use the curiosity gap in their marketing campaigns to attract user attention. But with SEO content writing, it's not just enough to spark curiosity with your headlines. It's important to craft a title that isn't only reader-friendly but also bot-friendly.
How are you going to create a headline that Google will love and people can't help but click? Here are some tips in writing click-worthy headlines:
1. Use a balance of common and power words
There's a simple rule to follow in terms of the kinds of words you want to include in your title. If you're writing short headlines, keep the words strong. Power words are often used for crafting emotional headlines.
Examples of power words are:
Amazing
Discount
Expert
Free
Gigantic
Proven
Rare
Unlimited
Weird
If the headline is a little longer, keep the words as simple as possible. Some common words to use in headlines include:
2. Determine a headline length
The length of your title should be enough to provide sufficient information, without giving away everything at the start. Headlines containing six words don't get truncated on smaller devices, like smartphones, so you might want to consider shortening your headline.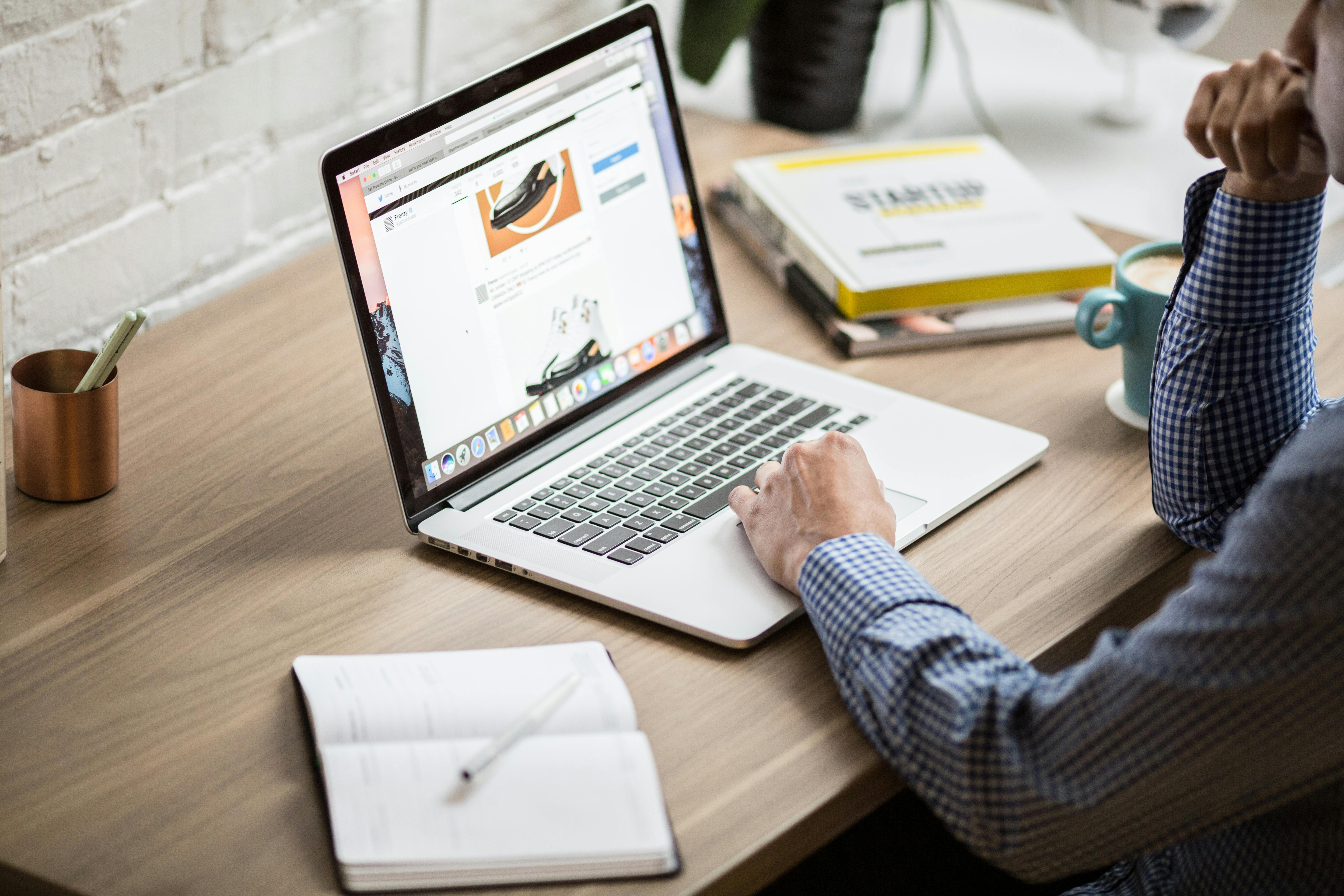 A headline with 50-70 characters will fit in the search snippet. In terms of the number of words, it should be around six words on average. However, Google now calculates page titles in pixels instead of character count. Using a page title pixel meter can help you determine the ideal length of your headline.
The ideal pixel for titles is around 460 at a maximum, depending on the kind of device your readers are using. Just to give you an idea of how it works, this article's headline Ultimate Guide to Writing Click-Worthy Headlines has a 348 pix width.
3. Know the different types of headlines
Let's say you have to choose between three headlines:
"What are Ways to Stay Productive While Working From Home?"
"30 Productivity Tips When You Work From Home"
"How to Stay Productive While Working from Home"
We're guessing you'll likely click on the second. Numbers are powerful, and they work well in headlines because humans like predictability.
A survey by Conductor showed that headlines starting with a number resonates most in readers.
Titles that address readers and how-tos are landed in the second and third spots. The least preferred type is question headlines.
Image Source: Moz
Engaging headlines for blogs shouldn't sound over-the-top; otherwise, they will end up looking clickbaity. For example, this headline on a viral media site reads, "This Is Not A Joke. You May Laugh But You Shouldn't. It's Quite Horrifying."
It turns out it was a video about a burger restaurant in Japan that invented a wrapper to hide women's faces as they eat. If you're going to watch the video, you will see there's really nothing funny about it.
There's something wrong with the word choice because not only is the content not horrifying or shocking, but these words also sound unprofessional in a headline.
So if you're going back to read the title, you will feel you've been fooled because you clicked it! Headlines should deliver what's promised.
4. Use the right emotion
In journalism, it's important to maintain neutrality in writing headlines. But in copywriting, you should be comfortable with writing strongly positive or negative titles because they get more engagement than neutral ones. However, don't go too far like in the clickbait example above.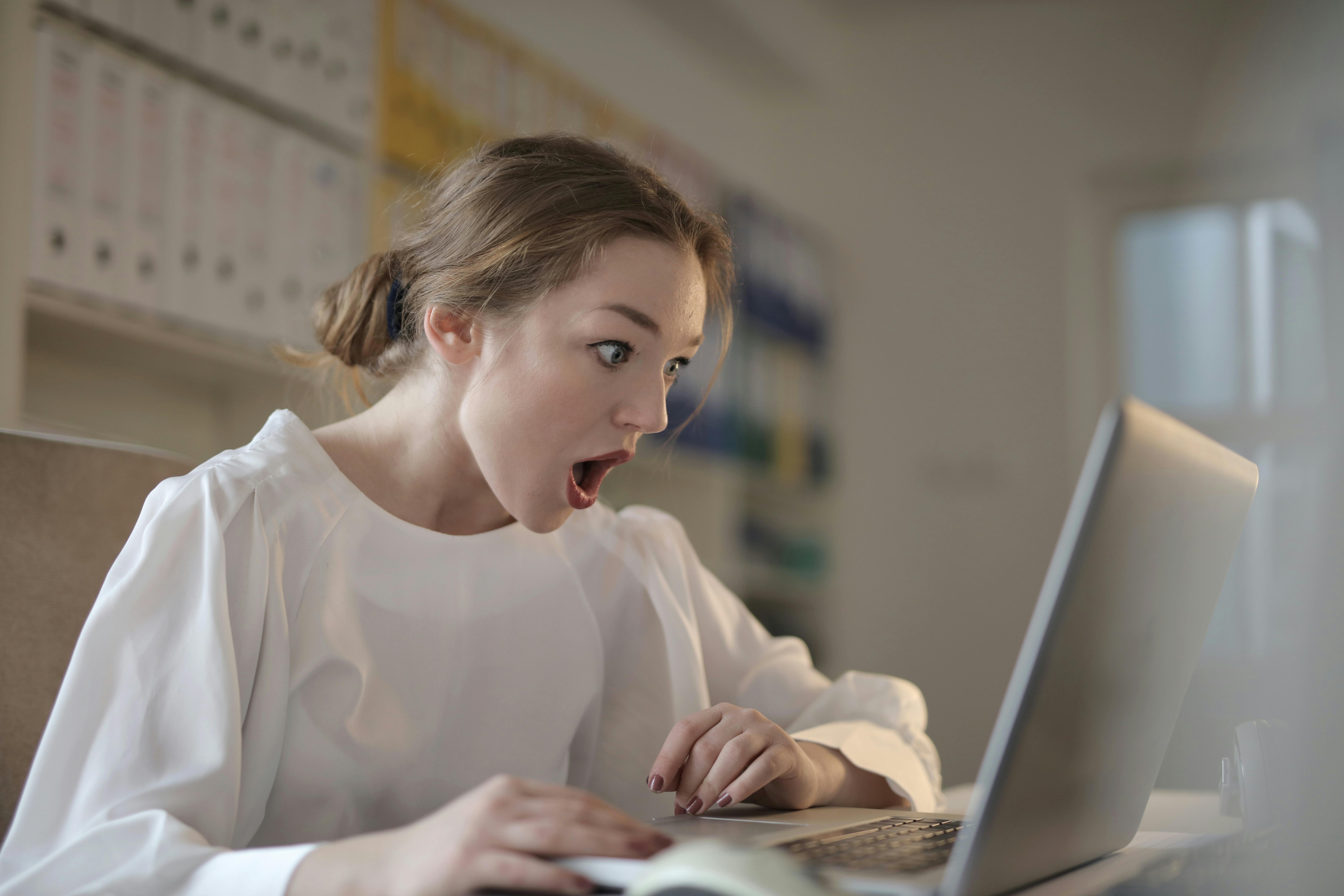 Photo by Andria Piacquadio on Pexels
Negative sentiments aren't always a bad thing. In fact, fear can generate intrigue in readers as long as it's done properly.
A study by Outbrain revealed negative headlines performed 30% better than those with no superlatives.
Examples of superlative words often used in headlines are:
5. Identify what works for your audience and their specific social networks
To create high-quality content for the Malaysian audience, you might want to know how they use the Internet and access it.
As of 2019, the total active social media users in Malaysia are 25 million, with 24 million accessing social media via mobile. Malaysians use their smartphones more than other mediums such as laptops, netbooks, and PC desktops.
Photo by Joshua Hoehne on Unsplash
Digital Influence Lab's insight revealed that Facebook ranked as the leading platform among social media networks in Malaysia. As of 2020, there are 22 million active users on the site.
That said, you may want to check how your headline works on Facebook before checking it on other platforms. Take note that certain words may work well on different audiences on a different social network.
In Buzzsumo's analysis of over 100 million headlines, the phrase "on a budget" had more than 644k Pinterest shares, 162 Twitter shares, but only 143 Facebook engagements.
The term "on a budget" is one of the commonly used words in a headline. But the impact of these words will not always be the same across all platforms. It may perform well on search engines but not on social media.
Photo by Buzzsumo
Likewise, your headline may be getting a lot of engagement on Facebook but might not be able to help your website drive more traffic.
6. Use headline analyzer tools
To know if your title is SEO-friendly enough or if it will help drive traffic to your site, use a headline analyzer tool. A headline analyzer checks a headline on some overlooked aspects, like the words used in the beginning and end.
As per IsItWp, most readers only look at the first and last three words of a headline before deciding whether to click.,
Aside from IsItWp, here are some of the free headline analyzers you can use when writing your headline:
CoSchedule
ShareThrough
Advanced Marketing Institute Headline Analyzer
Conclusion
The headline is the most important element of a copy because it's the criteria readers use to decide whether they will click on an article or not. Writing click-worthy headlines is as important as creating amazing content.
A catchy headline helps boost your site's traffic and search results. It's one of the many ingredients to creating great copies.