Creating a solid campaign to guarantee content excellence is still a challenge for most businesses and content marketing agencies. Lessons from successful companies are powerful resources to help you to succeed in content marketing.
Coca-Cola is one of the largest, most successful, and third most valued brands in the world. This success is attributed to exceptional marketing campaigns and brand engagement.
The soft drink giant connects with its audience outstandingly, and its success in digital marketing is portrayed by massive social media following as well as effective digital campaigns.
Creative excellence has always been a crucial part of Coca-Cola's marketing strategy, ensuring its success for decades. And recently, the company has moved towards an authentic consumer collaboration model that creates a buzz and embraces a more interactive content creation model.
Are you looking to create a content marketing strategy that can compete confidently with the diverse range of competitors on search engines? From niche content to industry-sourced writing, here are practical lessons you can learn from Coca-Cola's content marketing strategies.
1. Develop a Solid Strategy to Guide Content Production
A considerable number of companies can create an impressive branding goal but have a challenge defining how to implement it.
Coca-Cola's 'Content2020' is a framework created to guide its content production and marketing through 2020. The strategy is a global vision by Jonathan Mildenhall and is aimed at leveraging the distribution of technology and creativity to achieve content excellence.
This initiative helped Coke acknowledge changes in the way consumers access and share information and accept that the relevance and effectiveness of conventional creative media are slowly declining.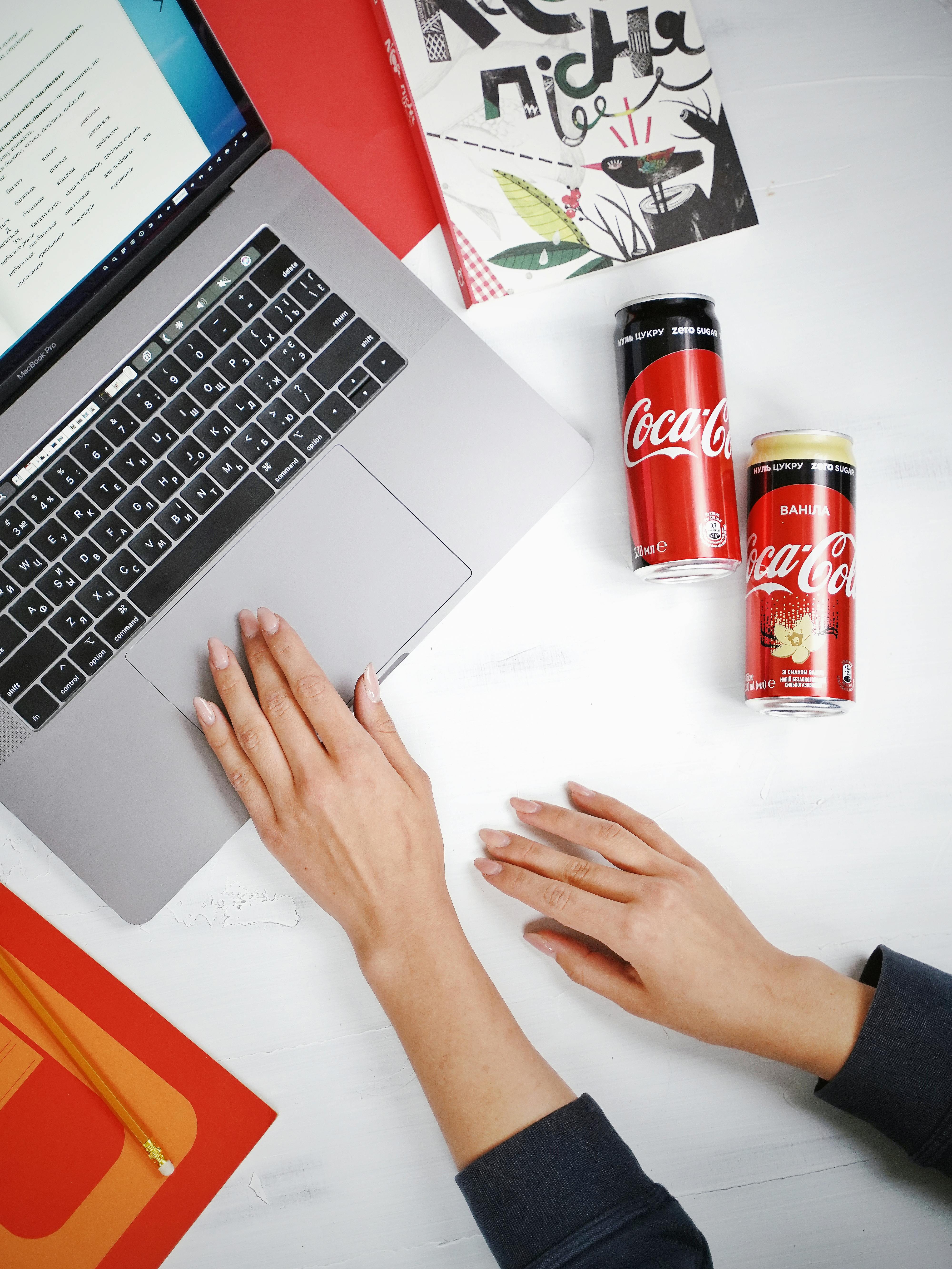 Photo by Olenka Sergienko on Pexels
As such, the company came up with an insightful, evolving, and effective solution, putting content at the heart of its marketing campaigns to drive conversations, enhance brand value, and inspire purchases. Through this strategy, corporations can learn the importance of keeping up with the latest content trends and engage creative leaders in creating their strategies.
Content marketing services for businesses in Malaysia and Singapore can help you develop a solid campaign to steer your content production. A reputable professional will help you identify challenges in your current advertising and find an ideal solution to improve your brand value.
2. Integration of Liquid and Linked Ideas
The concept of liquid and linked ideas involves creating engaging and compelling content that is also share-worthy while ensuring that it connects to your business goals, strategy, and consumer interests.
'Share a Coke' is one of the best digital marketing campaigns by the soft drink giant and an excellent example of a liquid and linked idea. The campaign was launched in Australia, giving people a chance to find cans and bottles with names that held a special meaning to them and share with family and friends.
Coca-Cola encouraged consumers to share their experiences on social media channels like Twitter, Instagram, and Facebook, using the hashtag #ShareaCoke.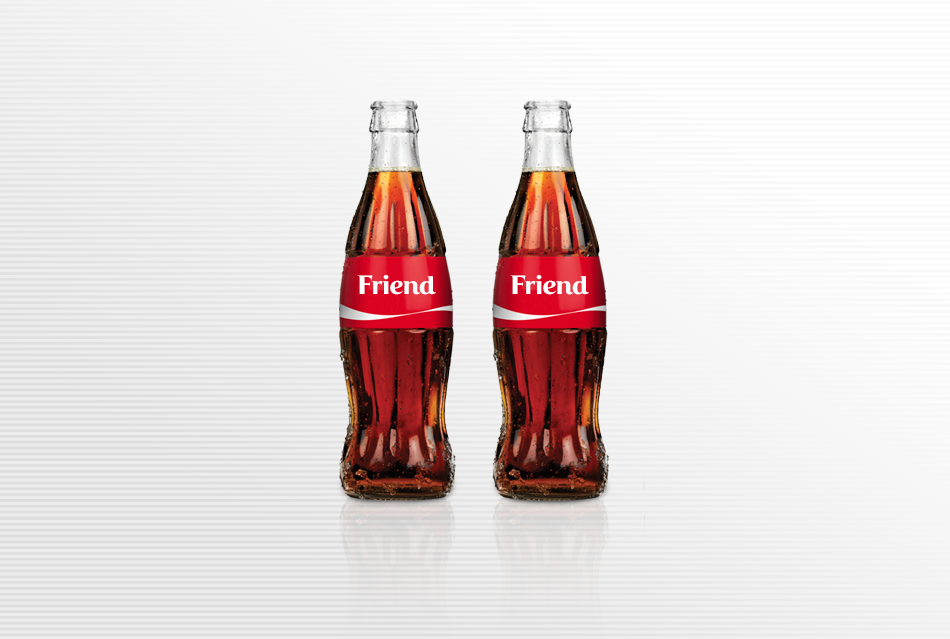 Image Source: @ShareaCokeWtih | Twitter
According to Marketing Mag Australia, the campaign resulted in a 7% sales increase, earned over 18 million media impressions, enhanced traffic on the Facebook site, and saw Coke become the most talked-about brand.
The idea behind this campaign was to develop a more personal relationship with consumers and stimulate 'shared moments of happiness.' Drawing inspiration from Coca-Cola's liquid and linked content strategy, you need to balance making your content dynamic and shareable outside your circle of influence, linking it using coherent ideas.
Organizations should move from static content and focus on multifaceted, shareable, and engaging content. For example, Coke used personalized product design to create memorable customer experiences. The campaign is also a perfect example of matching content ideas with consumer behavior.
3. Identify a Suitable Content Creation Plan
Many marketing managers do not have a plan outlining the type of content that takes up the majority or minority portion of their entire marketing strategy. Some do not know the crucial keywords for their readers, key concerns and desires, or how they can communicate to the audience.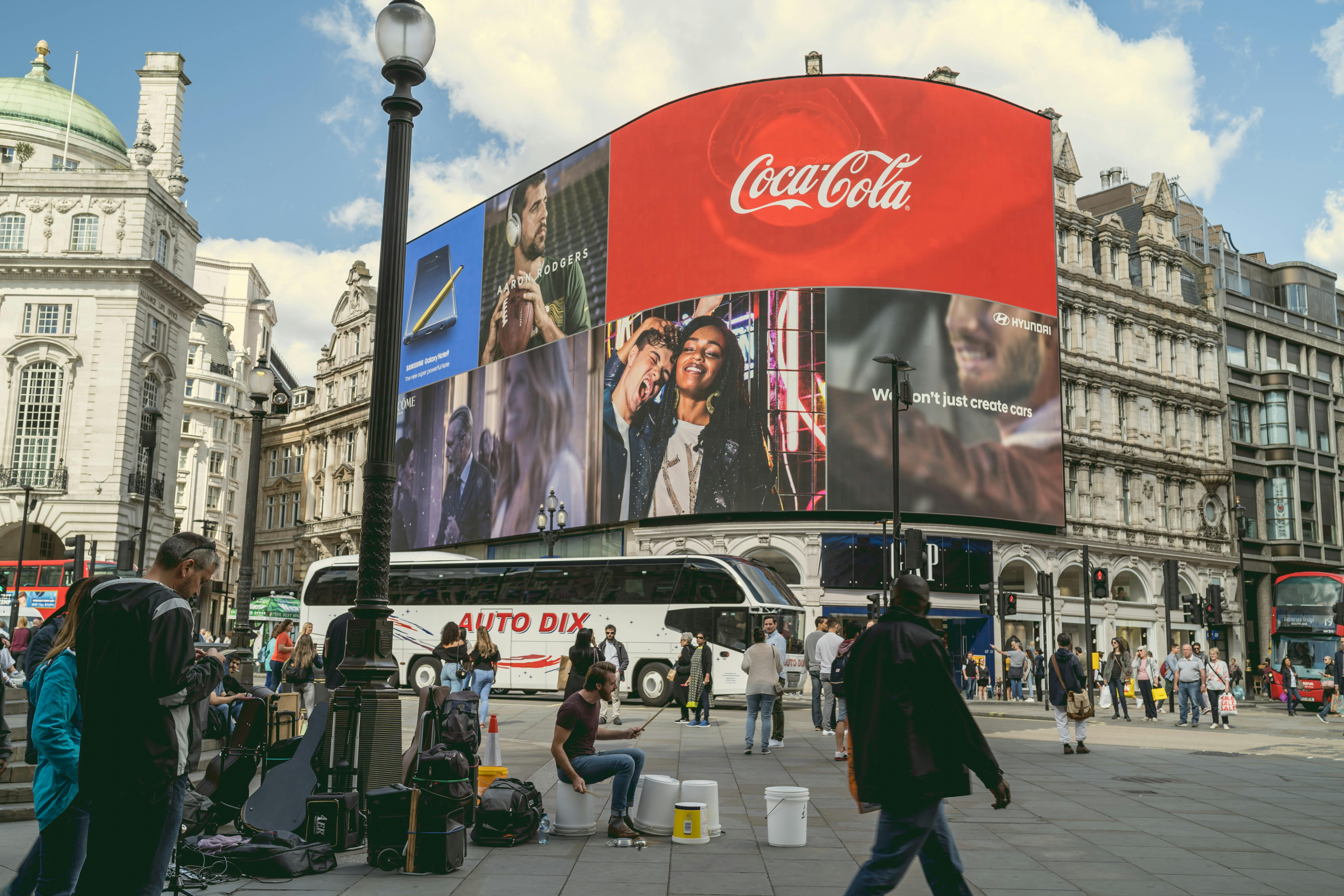 Photo by Borja Lopez on Pexels
The 70/20/10 rule by Coca-Cola categorizes content into low, medium, and high risk, helping the brand to allocate time and resources accordingly.
Low-risk content comprises 70% of the total content created as it has minimal risks, is less controversial, and does not take much time to produce.
The other 20% of the content includes more innovative and in-depth works that require extra time and effort to create. This moderately risky content may be more costly but has a higher potential of forming deeper connections with a well-defined audience segment. It can include infographics and viral videos.
High-risk content occupies the remaining 10% and involves new ideas that may work or fail. Through this rule Coca Cola presents a simple yet practical content creation model, demonstrating the need for commitment.
Individuals and businesses alike can apply this plan in complex marketing strategies or adopt it for simple programs.
4. Adopt New Technologies
Content marketing is continually evolving, and digital content is becoming a crucial part of the buyer journey. Coca-Cola is often adapting to new technologies and new generations.
For instance, the 'Ahh Effect' was an entirely digital campaign that targets teens and intended to facilitate interactions with this group of consumers through their language. It comprises easily absorbable, mobile-friendly pieces of content that are designed to amuse young adults.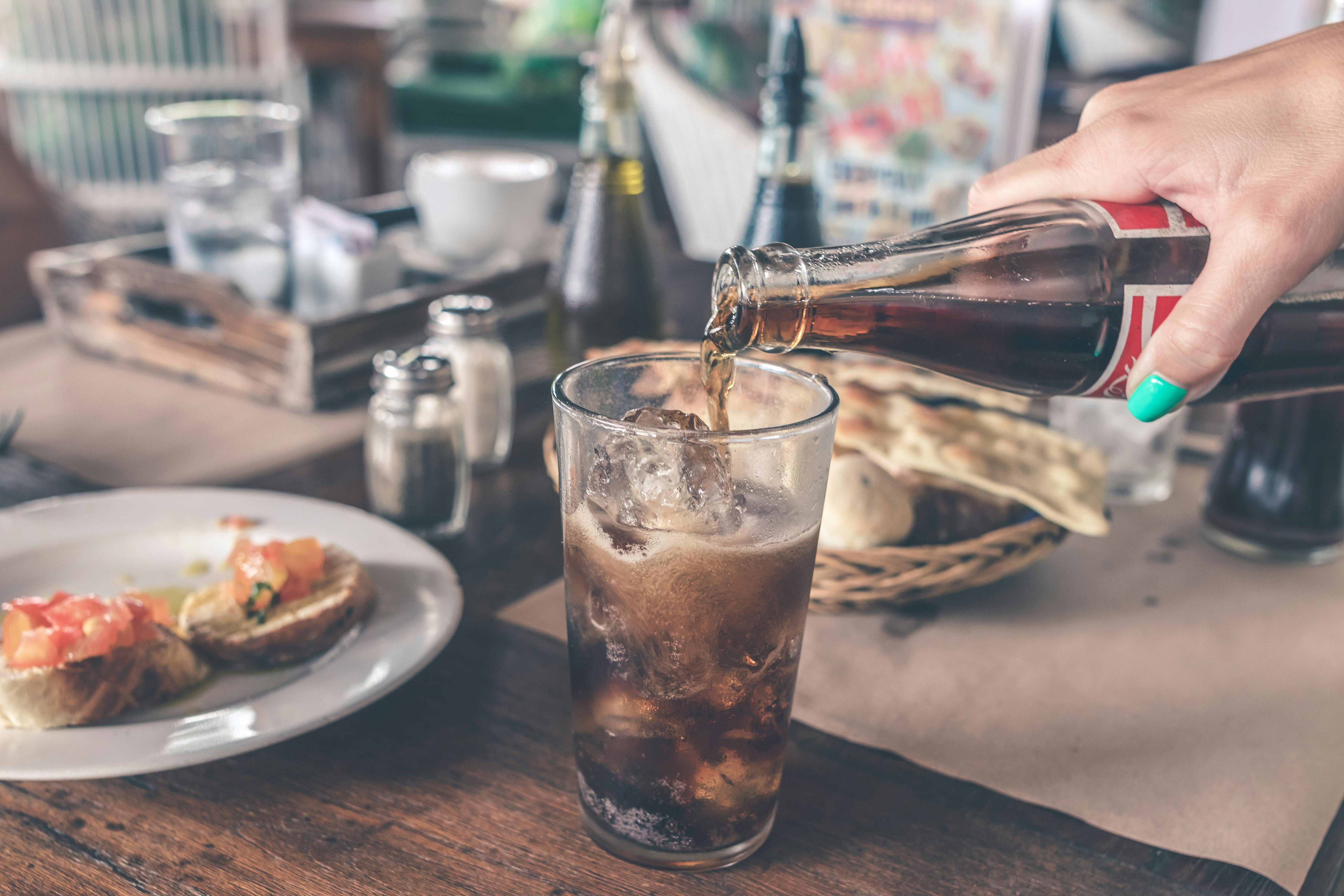 Photo by Artem Beliaikin on Pexels
The campaign demonstrates various qualities of Coke and its position as the ultimate refresher through the different dimensions of 'Ahh' in a range of digital experiences like films, games, and GIFs.
Digital channels, social media, and mobile devices are changing the rules of content marketing. Therefore, content writers and marketers must find unique ways to help them remain on top of the game, and adopting new technology is an ideal way to do that.
Additionally, before creating a strategy, organizations should conduct a proper analysis of the target market and engage in community management. Adopting new technology can help you improve content accuracy, voice tone, accuracy, and consistency with your preferred terminology and unique brand standards.
5. Provide a Platform for Consumer-Generated Content
Consumer sentiments have a critical role in steering content marketing strategies. Coke acknowledges that the audience controls a significant part of the brand. Hence, having open conversations with them may be more relevant compared to aimlessly broadcasting ads to your audiences.
User-generated content forms the basis for this company's marketing strategy and often embraces several tactics to allow their consumers to share their stories. Brand stories prompt consumer engagement and reactions.
Coca-Cola encourages its audience to react and act on the brand stories, creating emotional connections. For instance, when the company launched the Share a Coke campaign, consumers shared over 500,000 photos, enjoying their drink on a personalized Coke bottle on different social media platforms.
They created and shared about six million virtual Coca-Cola bottles. As a result, the soft drink manufacturing giant gained social media success with 330 million Twitter impressions and 25 million followers on Facebook.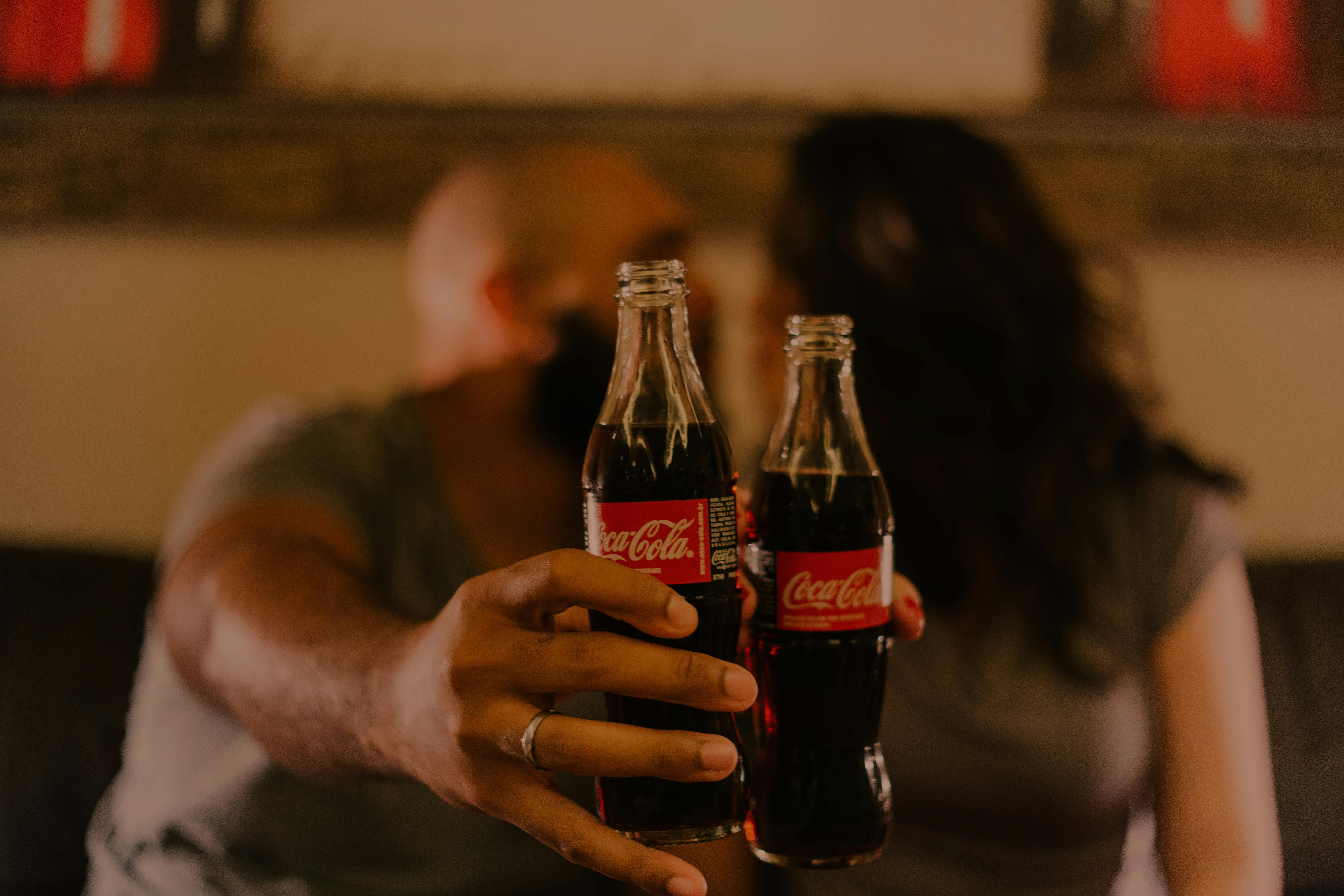 Photo by Edward Eyer on Pexels
Providing a platform for consumer-generated content provides measurable benefits such as enhancing your social reach, boosting audience engagement, developing dynamic campaigns that encourage public participation.
This helps brands attract new customers and convert the current ones into loyal advocates for the brand. Additionally, it enables you to create campaigns that act like a consumer magnet while enabling brands to engage with the consumers on their terms.
Engaging the services of a trusted content marketing service for businesses in Malaysia and Singapore can help you develop a user-generated campaign.
Conclusion
Content marketing is not about your business but the audience and what interests them. As such, content marketers and corporations need to focus on unique ideas that elevate a brand from a regular product or service to something buyers embrace and advocate.
Coca-Cola develops some of the best digital marketing campaigns that remain on the top of the consumers' minds by introducing a unique spin into their strategies.
A few takeaways you can apply in the development of your campaign include: Content is not just a brand message but something that stands out and relates to the audience. But, more importantly, you must be imaginative, strategic, and transformational to ensure the success of your marketing efforts and strategies.
Also, content creation and marketing take time, requires commitment, investment, and genuine support. To build a global brand, companies need to create human connections and be inventive while staying true to their principles.