Photo by towfiqu barbhuiyat on Canva
A content calendar, aka editorial calendar, helps individuals and organizations plan how and when their content will reach their audiences. It might sound overwhelming, but it's not complicated at all.
The calendars are suitable for status updates, promotions, guest posts, content updates, blogs, articles, you name it.
This listicle will shed light on creating a content calendar, its essential features, marketing plans, as well as content marketing trends of 2021.
Without further ado, let's tackle the importance of a content calendar.
The Advantages of a Content Calendar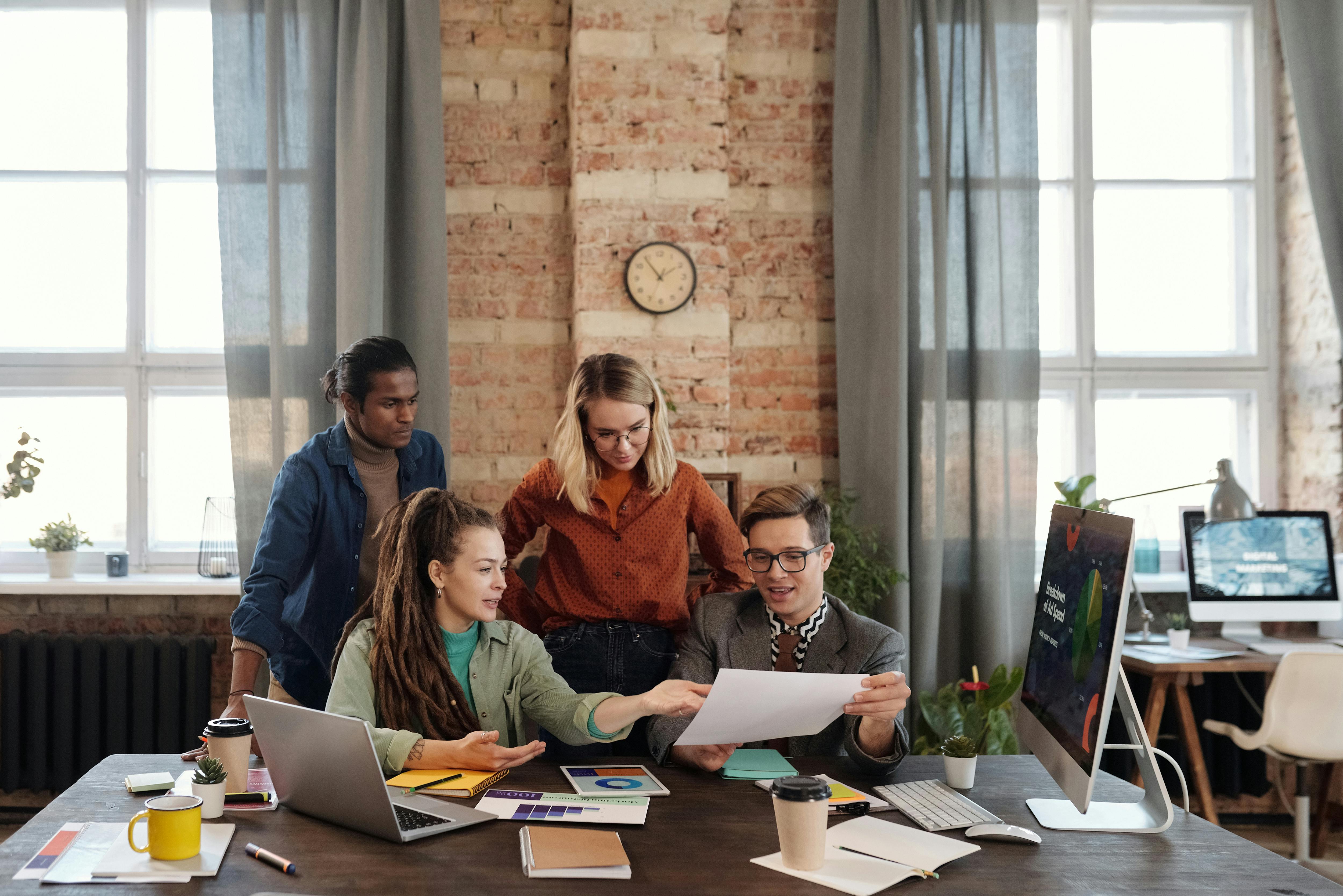 Photo by Mikael Blomkvist on Pexels
1. Collaboration
Both enterprises and solopreneurs need the help of editorial calendars.
Individuals may need input from their mentors, especially in the beginning stages, when they have little to no experience of setting up a content calendar. Businesses with teams also need to collect input from different stakeholders such as managers, contractors, and other employees.
A well-made content calendar makes everyone aware of the schedule beforehand, giving ample time for suggestions, changes, or cancellations.
In other words, everyone stays on the same page so that there are no surprises or differing opinions by the time the pieces are going out.
2. Organization
Imagine a school running without a timetable. There's no bell ringer to signal the end of a lesson so that the next one can begin on time.
Hectic, right?
Another benefit of having a content calendar is that it puts everyone on the same page regarding upcoming events. It introduces an absolute efficiency that makes the publishing of your pieces prompt and helps exude professionalism.
Life can get overwhelming. It's possible not to remember to post pieces on time, leaving readers without their regular dose of content from an organization.
Consumers tend to move on to the next business to satiate their hunger for content, which might drive purchases down. Moreover, this also reflects a lack of professionalism in the eyes of clients.
3. Overview
Having a bird's eye view can help put everything into perspective. Without a content calendar, there is a chance of not publishing the right content at the right time.
For instance, you could easily get caught up writing product descriptions and forget about publishing social media posts or blog updates.
Must-Haves of Every Editorial Calendar
So, what are the key elements of a content calendar?
It should have features that will help you plan well in advance, such as a list of topics, a schedule of priority, the Person in Charge (PIC), and publishing sites.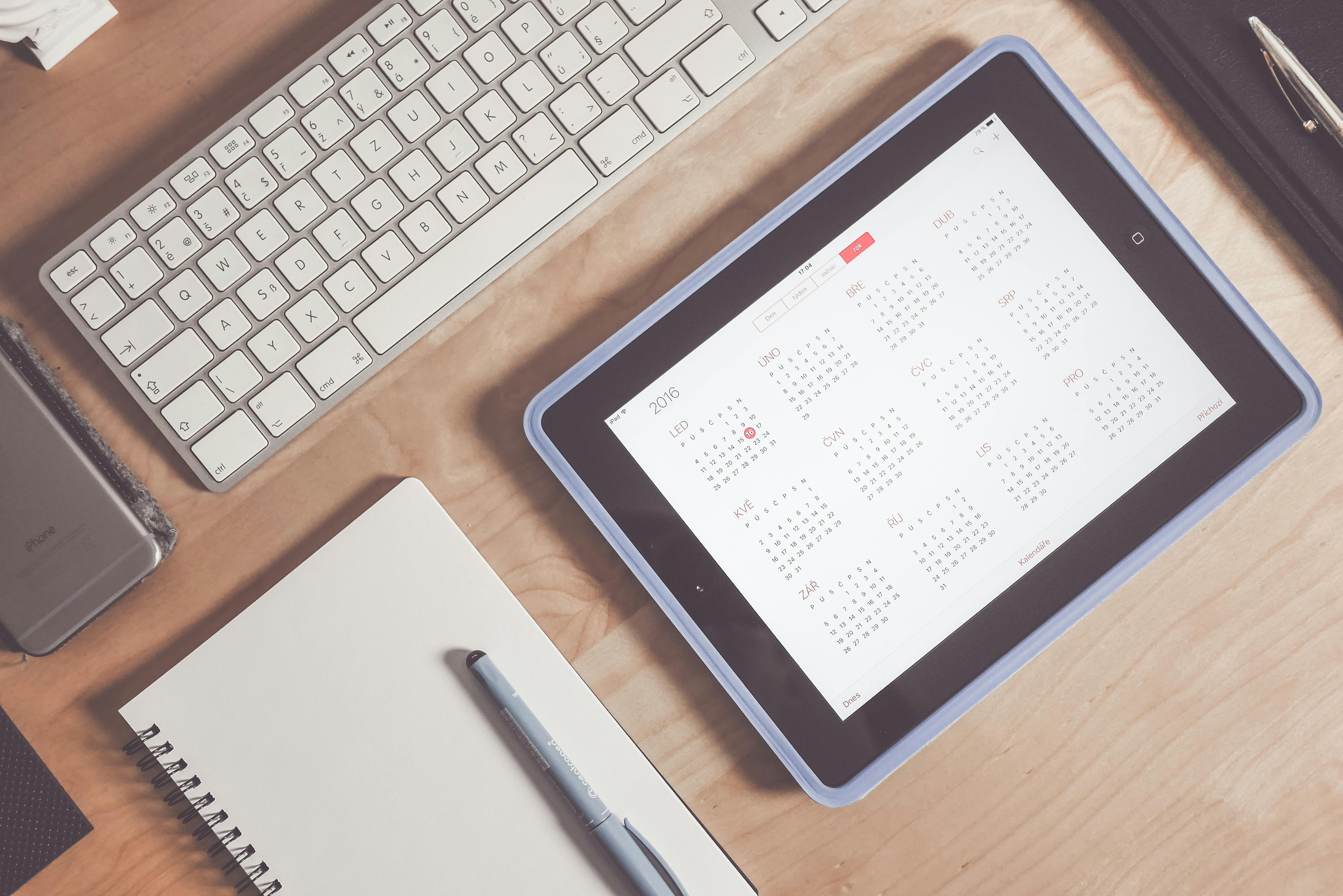 Photo by picjumbo.com on Pexels
Here they are in more detail:
1. Person In Charge
For accountability purposes, it'd be helpful to have names assigned to relevant tasks in cases where there's more than one employee handling content. This way, everyone knows what they're responsible for and at what point.
It's also an effective way to prevent slacking so that things can move along without any delays. Very few people want to be responsible for lousy content or late work submission.
2. Topics
Writing a list of upcoming topics down is yet another of the key elements of a content calendar. It helps ensure that a business covers all angles. It also avoids repetitions or giving the same title to different authors.
3. List Of Priority
An organization should post relevant content types or topics before others to resonate with readers. For instance, seasonal campaigns should have higher priority, especially when events/celebrations are just around the corner.
4. Publishing Sites
Guest posting can help amplify the presence of a business. Think of it as synergy. The effort of many brings better results than the actions of one.
Publishing to other sites helps bring more readers to a business via the links a writer embeds on the pieces. Therefore, more traffic via backlinks.
Having a list of sites stated on the calendar beforehand helps ensure that there are enough places to advertise.
How to Create a Content Calendar
Building a content plan might sound like a very complicated task. However, it isn't.
There are many ways to create the document, but the following is a simple and straightforward way.
Inform all stakeholders on upcoming content ideas to give everyone a chance to contribute by offering their suggestions.
Come up with possible titles and assign each to a staff member.
Identify content that needs updating.
Come up with appropriate dates all year round on creation, editing, and publishing timelines together with their deadlines.
Identify pieces that need prioritization and indicate that on the calendar.
Leave allowances for amendments since things are bound to change from time to time.
Create a sharable link to the content calendar and send it to everyone on your team.
Content Marketing Trends For 2021
So, what should businesses be on the lookout for to help them stay ahead of their competitors?
Read on to see some hot 2021 content marketing trends.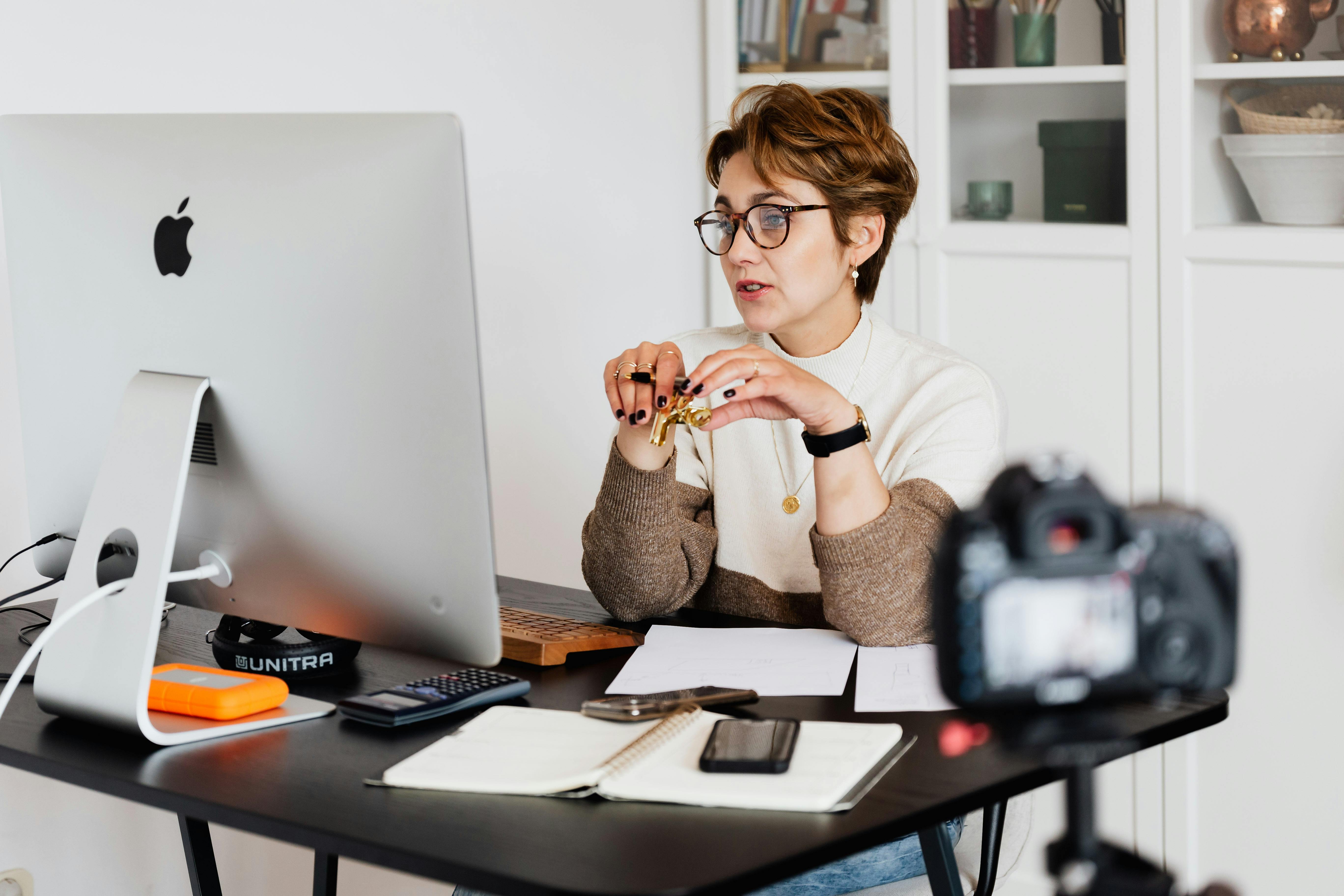 Photo by Karolina Grabowska on Pexels
1. Webinars and Live Videos
These make organizations more approachable as videos can be more personal and memorable. Audiences are more likely to remember them in the future as well.
Businesses can make live videos during product launches, interviews, and other events, then post them on social media or company blogs.
2. Communities
Communities help bring content to the eyes of more readers. This can be in the form of allowing contributors to discuss on your site as well as contributing to others with informative content.
Also, creating shareable content pieces goes a long way into making the content go viral. An example here would be Slack communities that have brought people together when most of the world is working from home due to Coronavirus restrictions.
3. Meaningful Content
Content that focuses on making a reader's experience memorable is always a winner. It works for businesses because once it captures the audience's interest, it becomes easier for them to stick around longer.
In the end, it might help them take an action on your website instead of checking out your competitor.
4. Focus on services or products
Another content marketing trend for 2021 is to put what you intend to sell into perspective.
It's vital not to be too pushy with what you're selling. However, that doesn't mean that content marketers should forget that they have to get that ka-ching. So, do not forget to point to the services and products.
For instance, Hubspot uses a wide funnel to lead clients to their Call-to-Action (CTA). So what if a visitor doesn't heed the CTA?
This website collects client emails in the hopes of marketing to them later.
5. Search engine optimization (SEO)
SEO has been at the center of attention for years and is still relevant in 2021.
That means engaging content as well as incorporating top-notch keyword research will be some of the important factors in helping web pages rank higher in search results.
Remember to use relevant keywords depending on your niche. For instance, if you run a health clinic, "health practitioner in xx specific area" will work better than "health practitioner in xx city"
Long-tail keywords also do the magic, according to Neil Patel. For instance, "Best free SEO tools in 2021" works better than "SEO tools 2021." In the e-commerce world, brands like Amazon generate more than 50% of their sales by using long search keywords in their product descriptions.
Conclusion
A content calendar is a resource that marketing managers or content marketers can use to share via links to team members to keep everyone on the same page and stay organized and professional.
In 2021, a content marketing plan will retain and attract new clients because it keeps the entire business in perspective content-wise. It's simply the best way to streamline content workflow for consistency.